Igår kom Elin, Filip och Jonte förbi för att metalpyssla!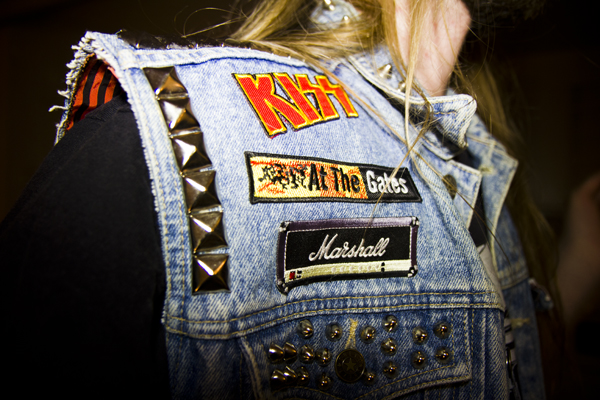 Det handlar mest om att de jobbar med sina battlejackets* och jag hjälper till och tittar på. Alla pyssel är bra pyssel!
* Från Wikipedia: A cut-off, also known as a kutte or "battle jacket" / "battlevest" in heavy metal subcultures, is a type of vest or jacket which originated in the biker subculture and has now found popularity in the punk and various heavy metal subcultures. Biker, metal and punk subcultures differ in how the garment itself is prepared, what decorations are applied, and how this is done.

Sen måste man lyssna på lämplig musik också, såklart.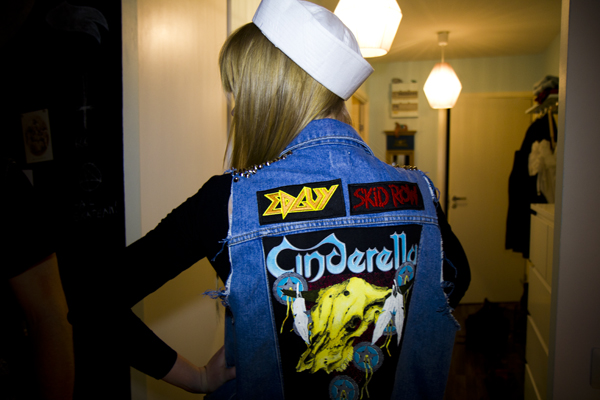 Elin

Filip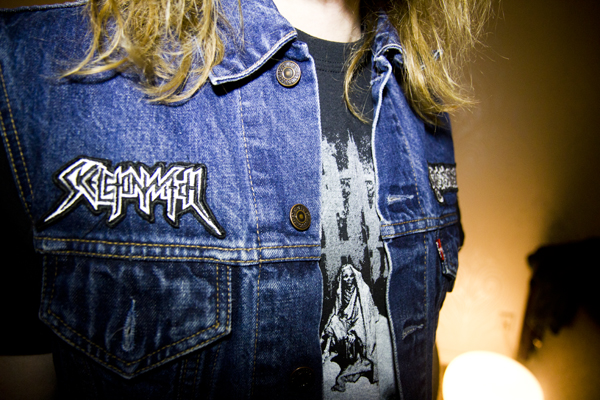 Jonte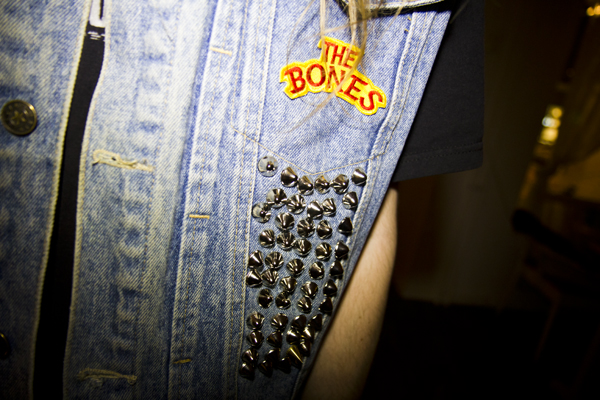 Nitar.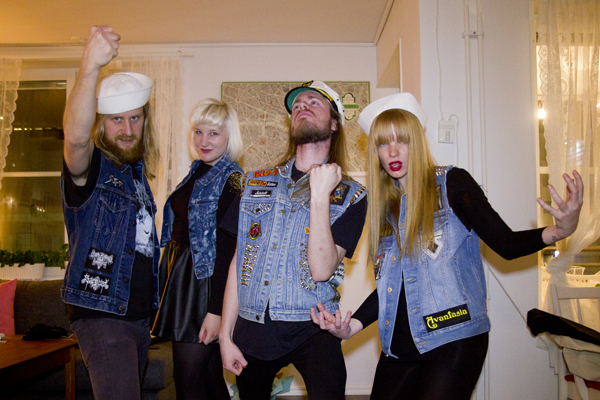 Under kvällen hände dessutom något stort.

Jonte blev medlem i bandet! Så laguppställning nu: Trummor, Gitarr, Gitarr, Bas.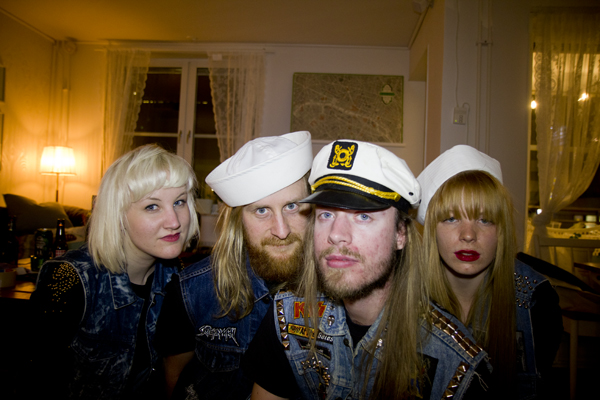 Och dessutom, så kanske bandet har fått ett namn.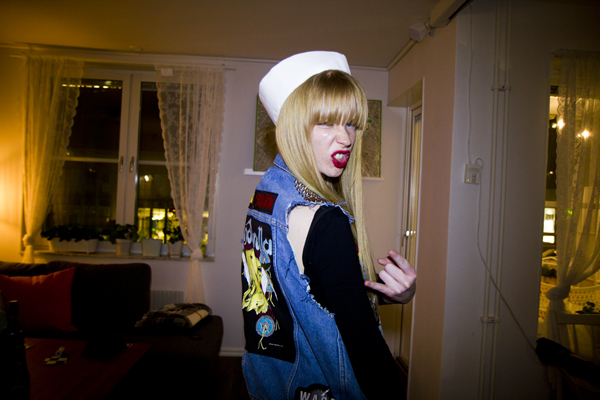 Men det får ni veta mer om en annan gång.

Tjohej!